How work­places
will change…
The high poten­tials of our time are eyeing Silicon Valley.
Emo­tional con­nection, iden­ti­fi­cation, com­mu­ni­cation – these factors will become ever more important. And if it all happens in an extra­or­dinary setting, that's bound to be an advantage.
The Hotel Hohen­zollern Offices feature unique spaces with a per­so­nality of their own
– a rarity in Frankfurt. This his­to­rical building will feature state-of-the-art facilities.
This creates the perfect base for future overa­chievers: a mix of exertion and rela­xation will shape our pro­fes­sional lives. At these offices, the options are wide open: a blend of history and inno­vation creates con­nec­tions that are second to none.
Nothing is more inspiring than a fasci­nating story – steeped in history, The Hotel Hohen­zollern Office speaks for itself.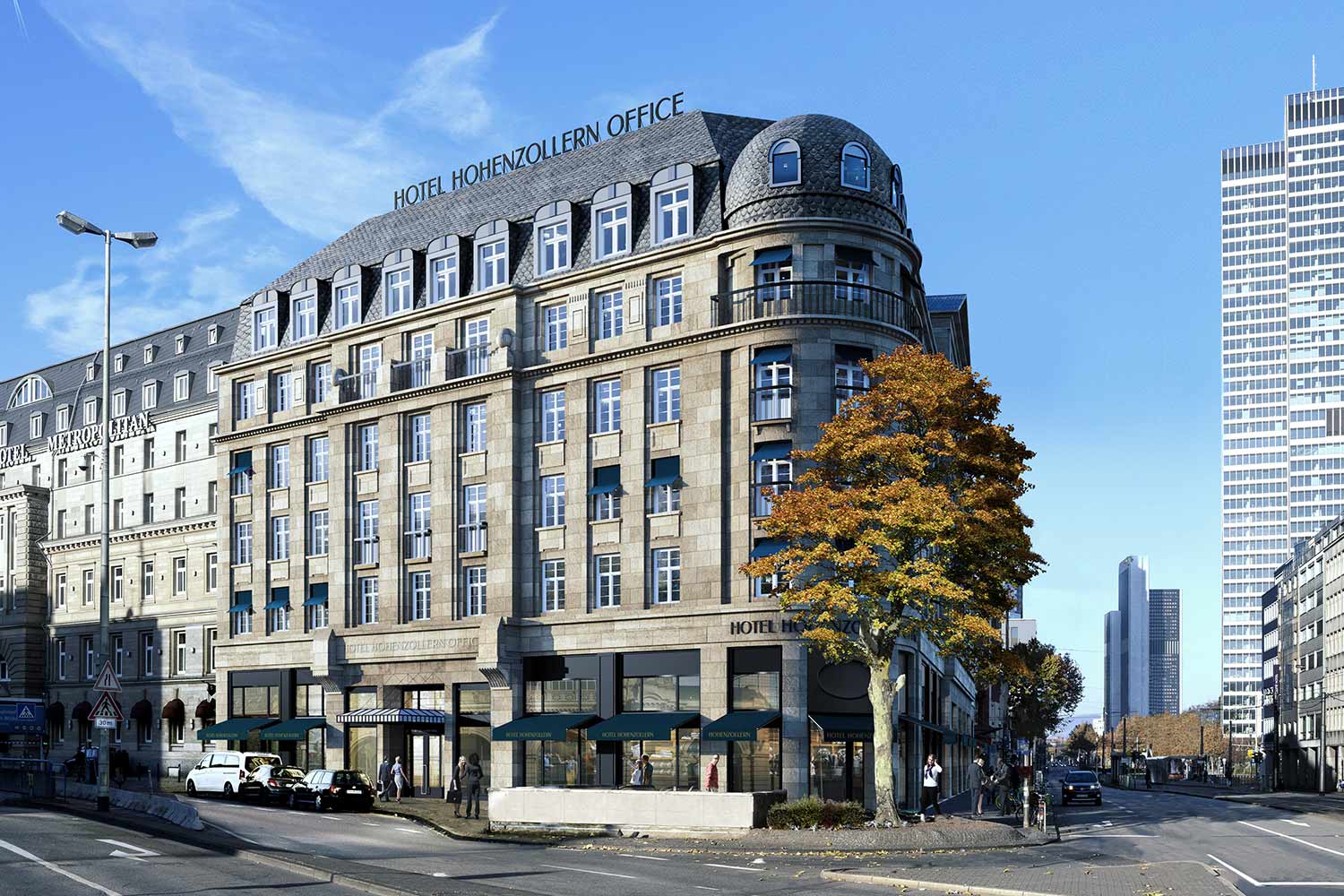 How an office
can become a home
Welcome to the Grand Hotel. The working day starts with a look around the lobby. It is a space that makes you want to linger … to indulge in a fleeting moment of grandeur. It all seems clear, tidy and light.
Accom­panied by soft tunes in the lift, your journey con­tinues along this special type of hotel cor­ridor – taking you not to 'the room' but to 'the office'. The place to be. Because the eyes are at work too, delighted and inspired by beauty. Receiving cus­tomers becomes a sheer delight in this space: the gui­dance system makes it easy to find your way around, and the ambience impresses visitors well before the presentation …
Your employees will love working at the Hotel Hohen­zollern Offices – no pro­perty in Frankfurt com­pares to it. The most fasci­nating location in Frankfurt, in the beating heart of the city, will soon be opening its doors.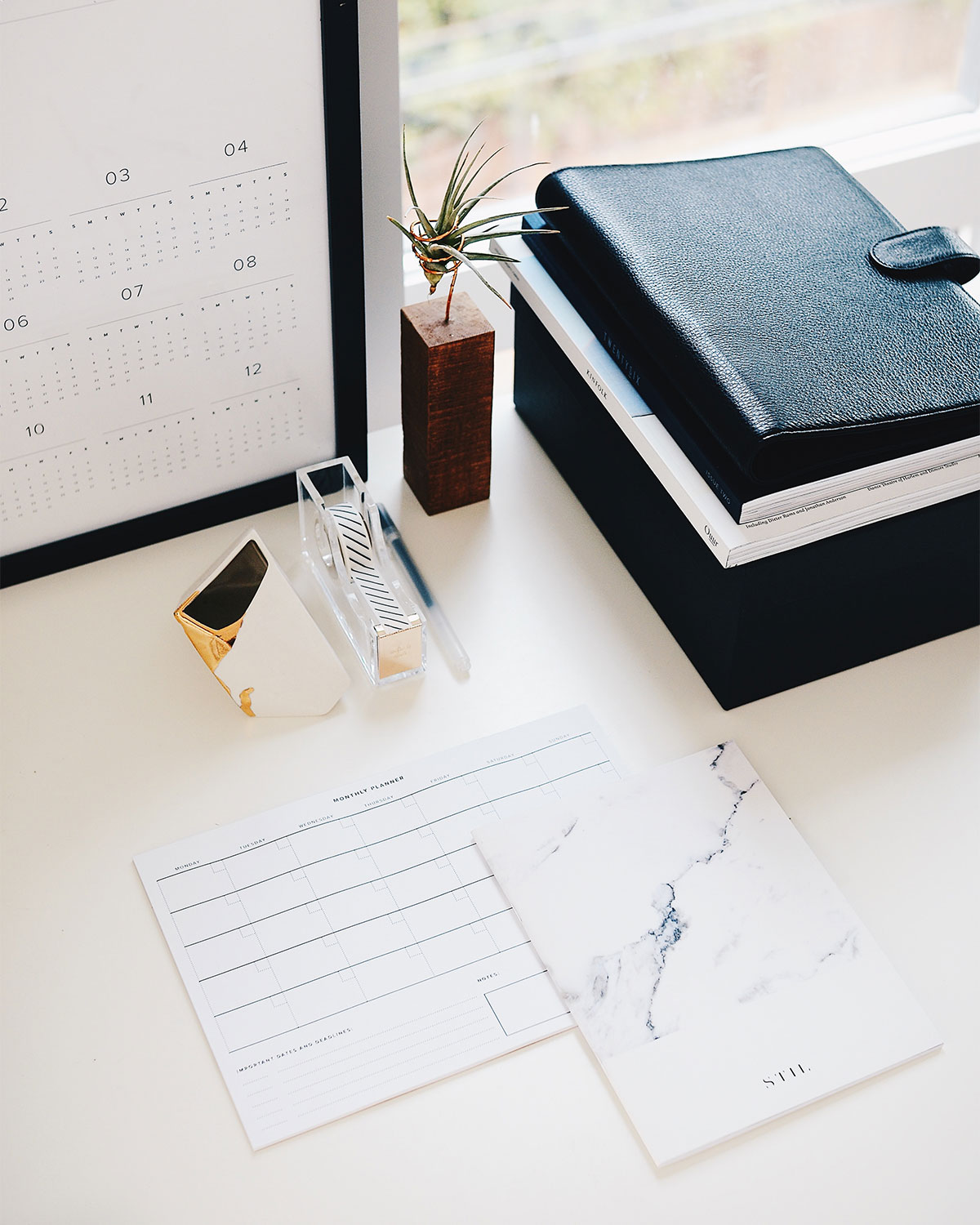 HOW A HISTORICAL
BUILDING CAN BE HIGHLY MODERN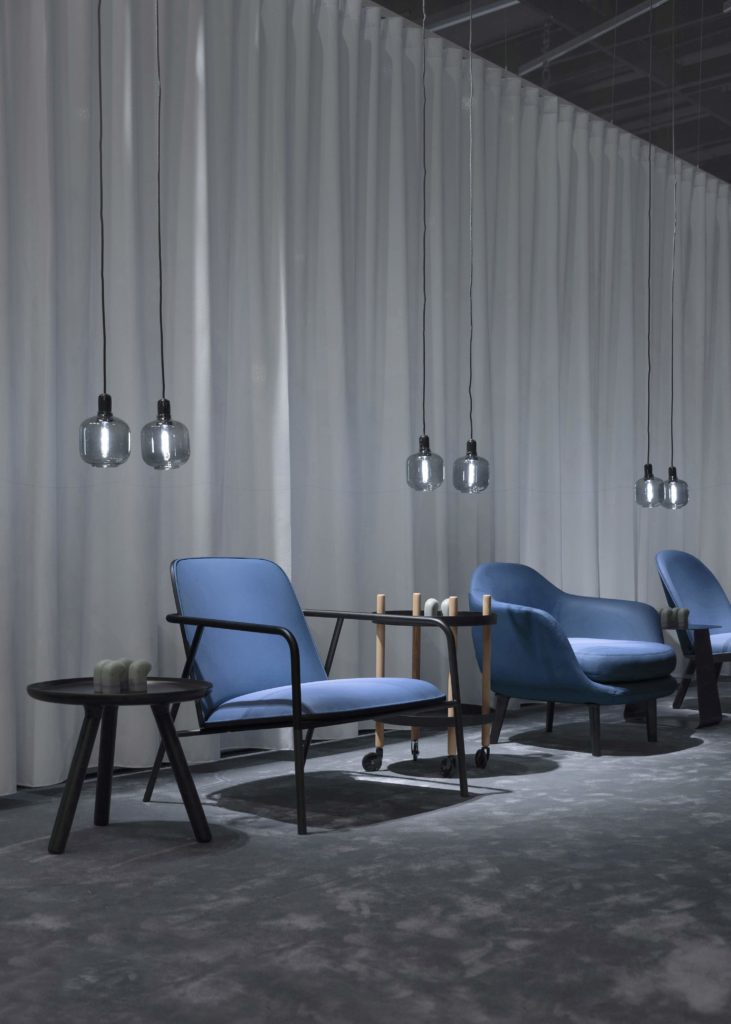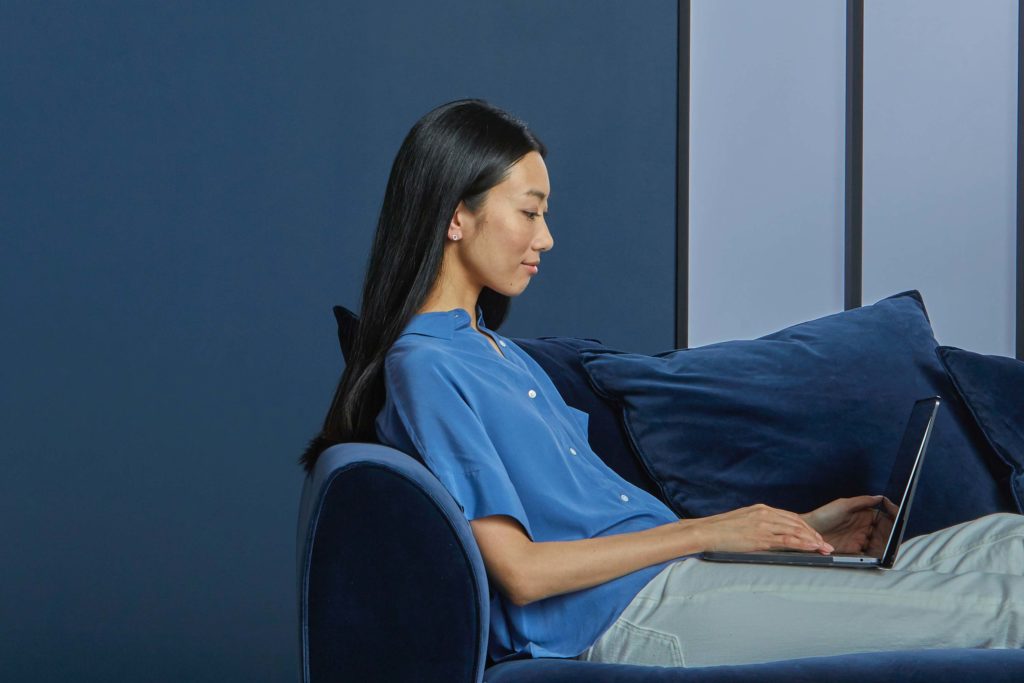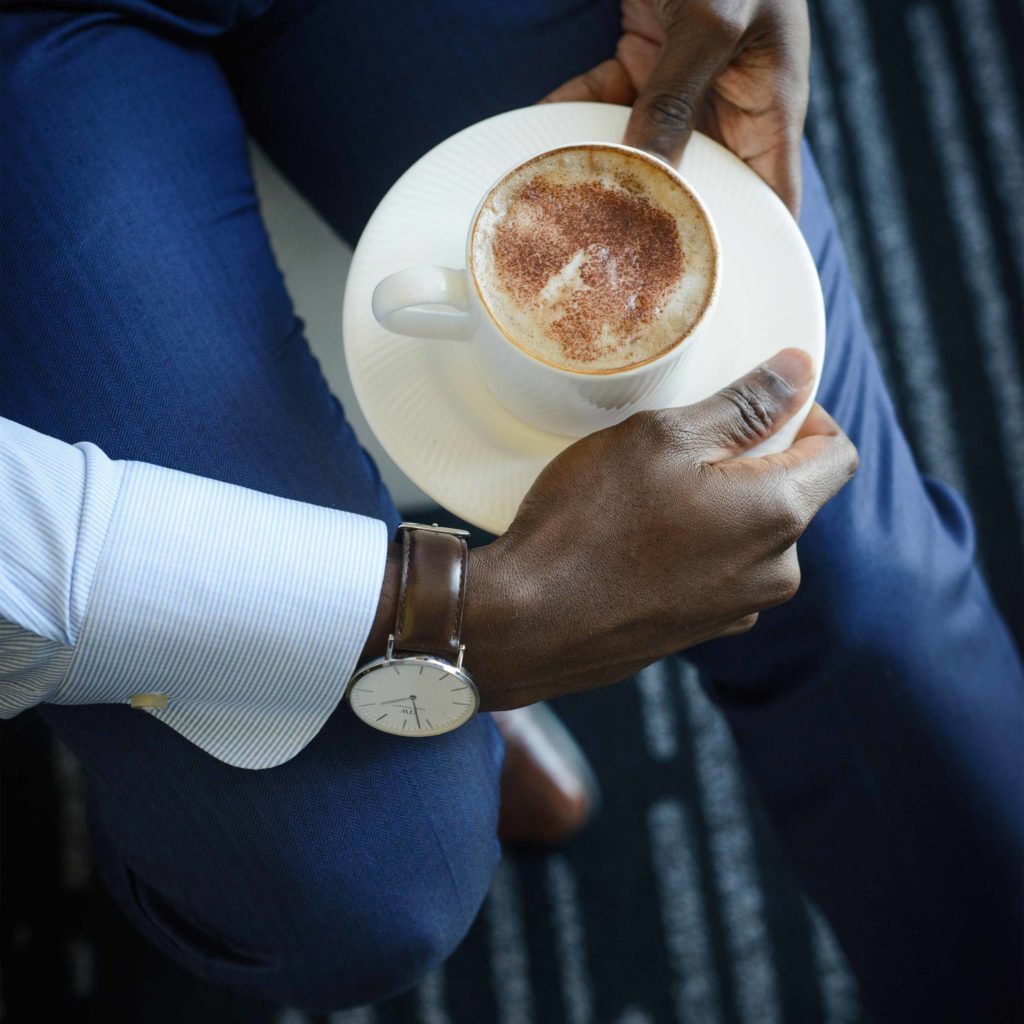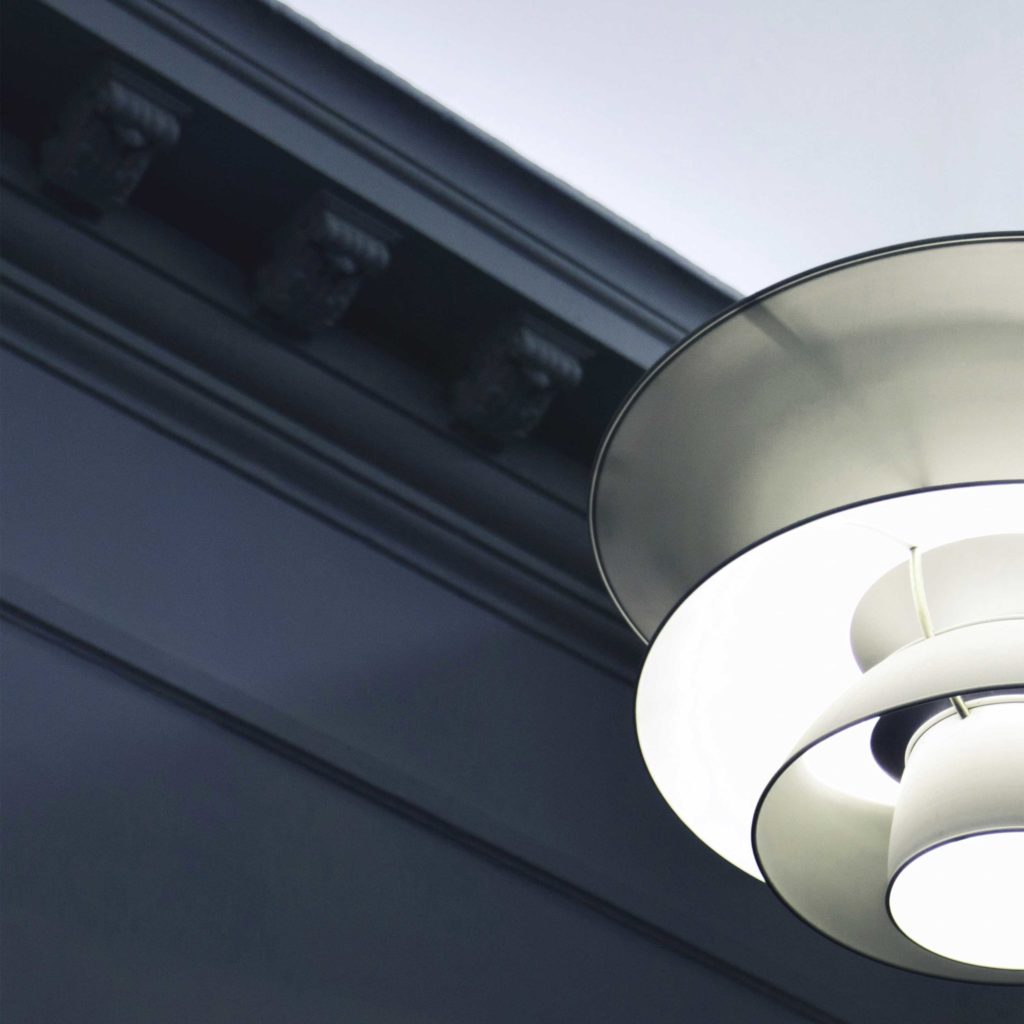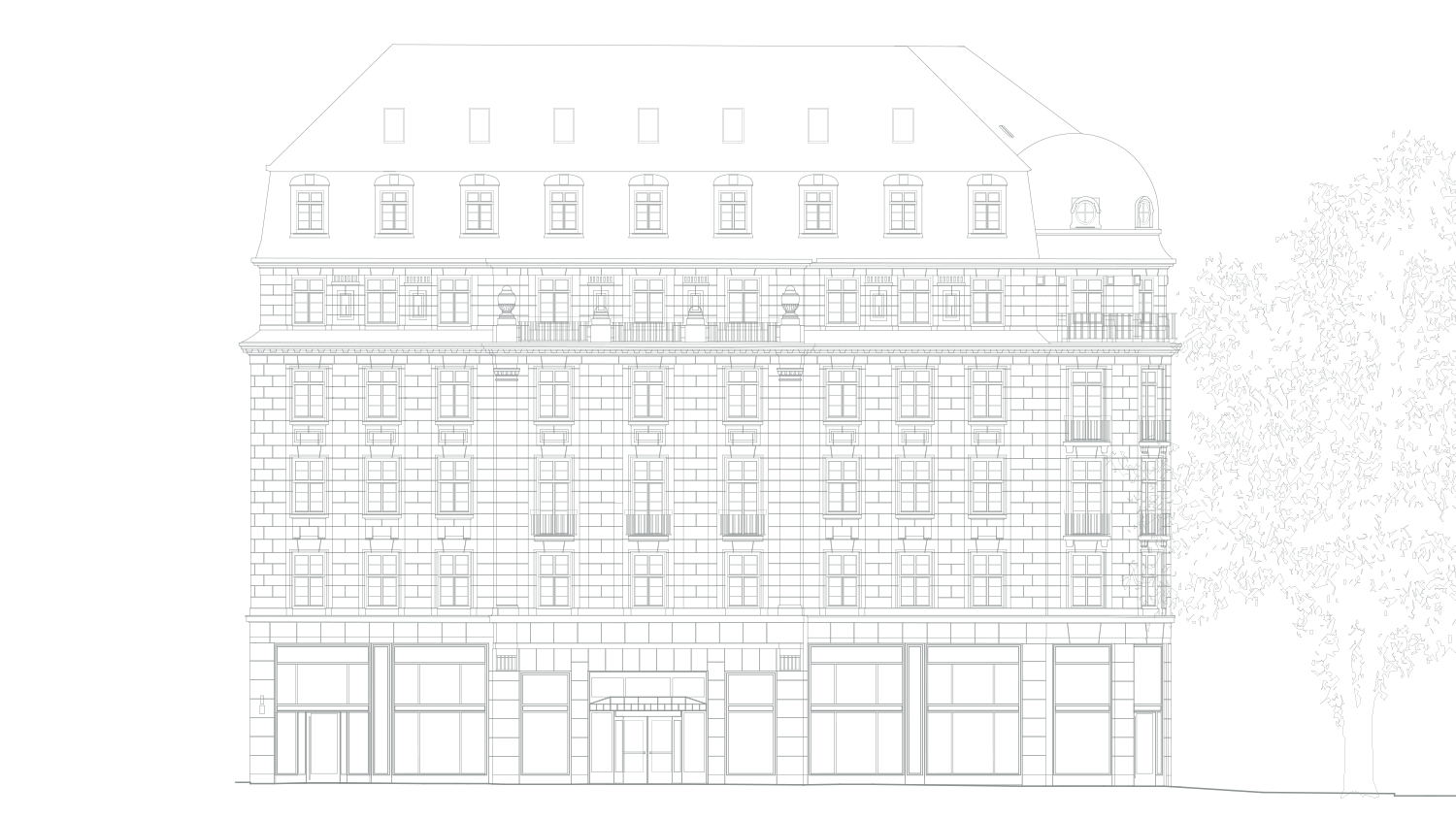 It simply has ever­y­thing: an under­ground car park, lifts, meeting areas, coffee sta­tions, vast spaces, light and an atmo­sphere that cannot be found any­where else in Frankfurt.
Every floor is dif­ferent, every floor is unique, and that, too, makes this building a true gem. The cour­tyard unveils its hidden charm at second glance. This building has wit­nessed history unfold and is now writing history itself: it is the story of pleasant work and a grand welcome. Just like a hotel, in fact.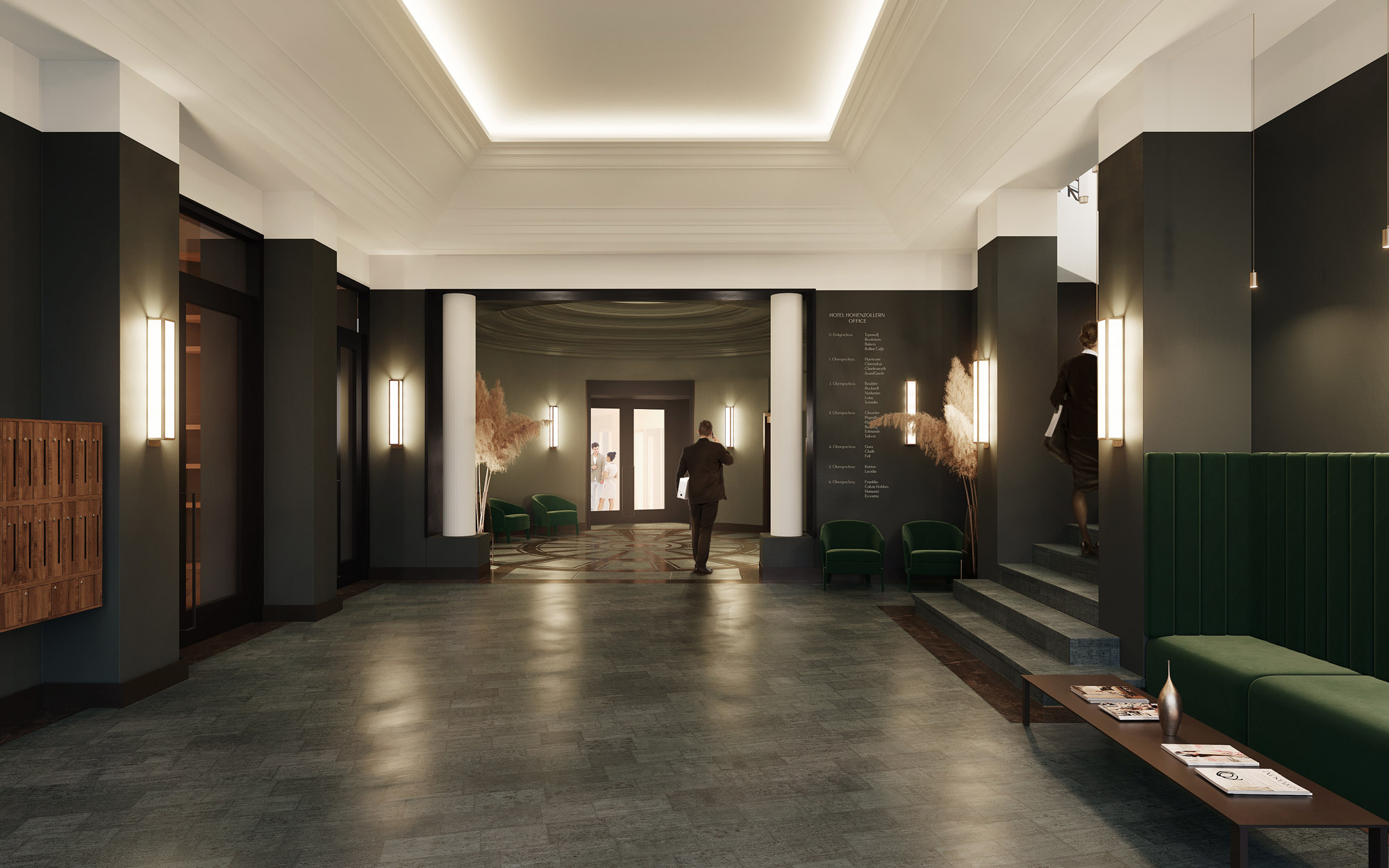 Ground Floor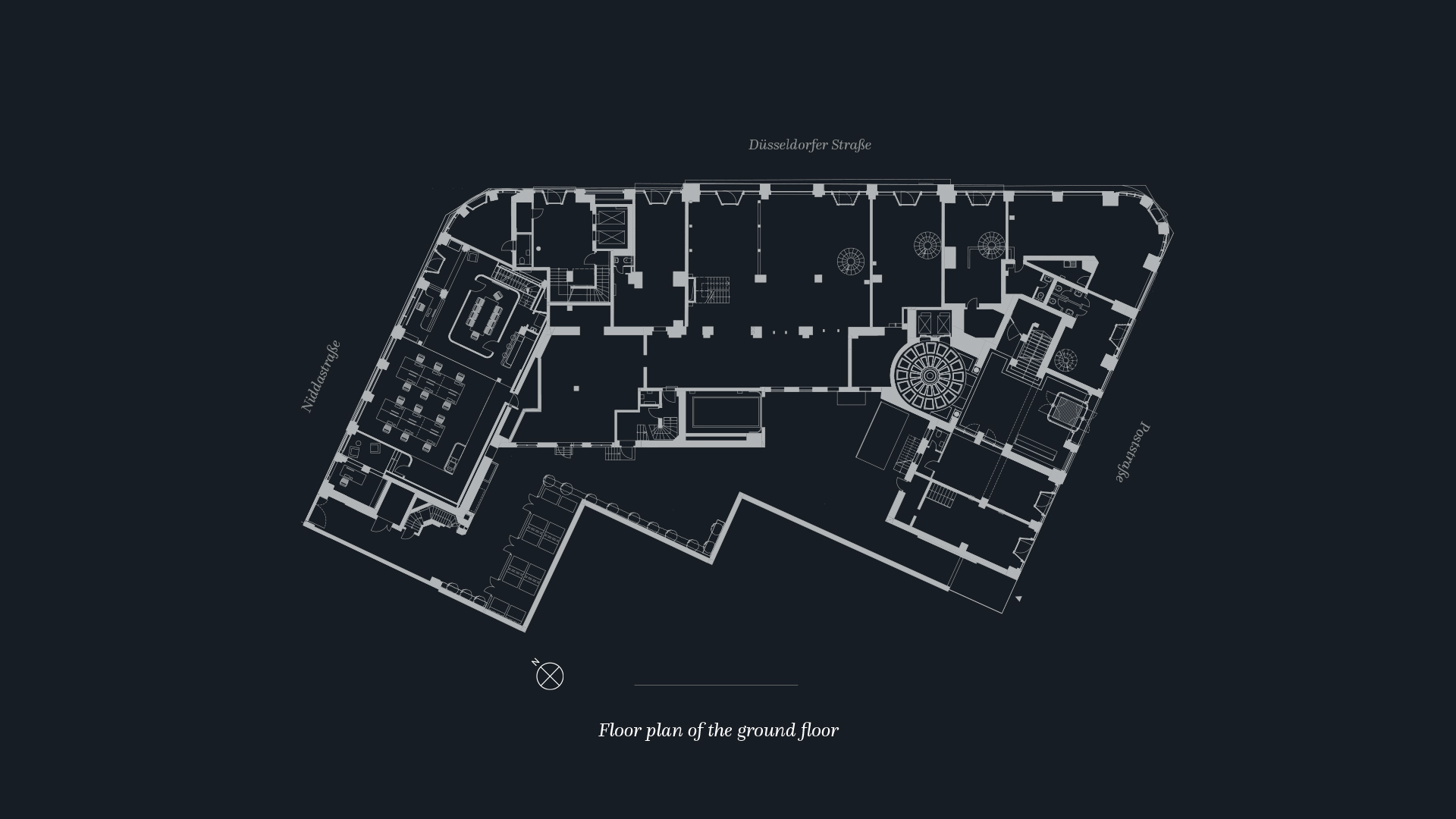 Standard floor Open plan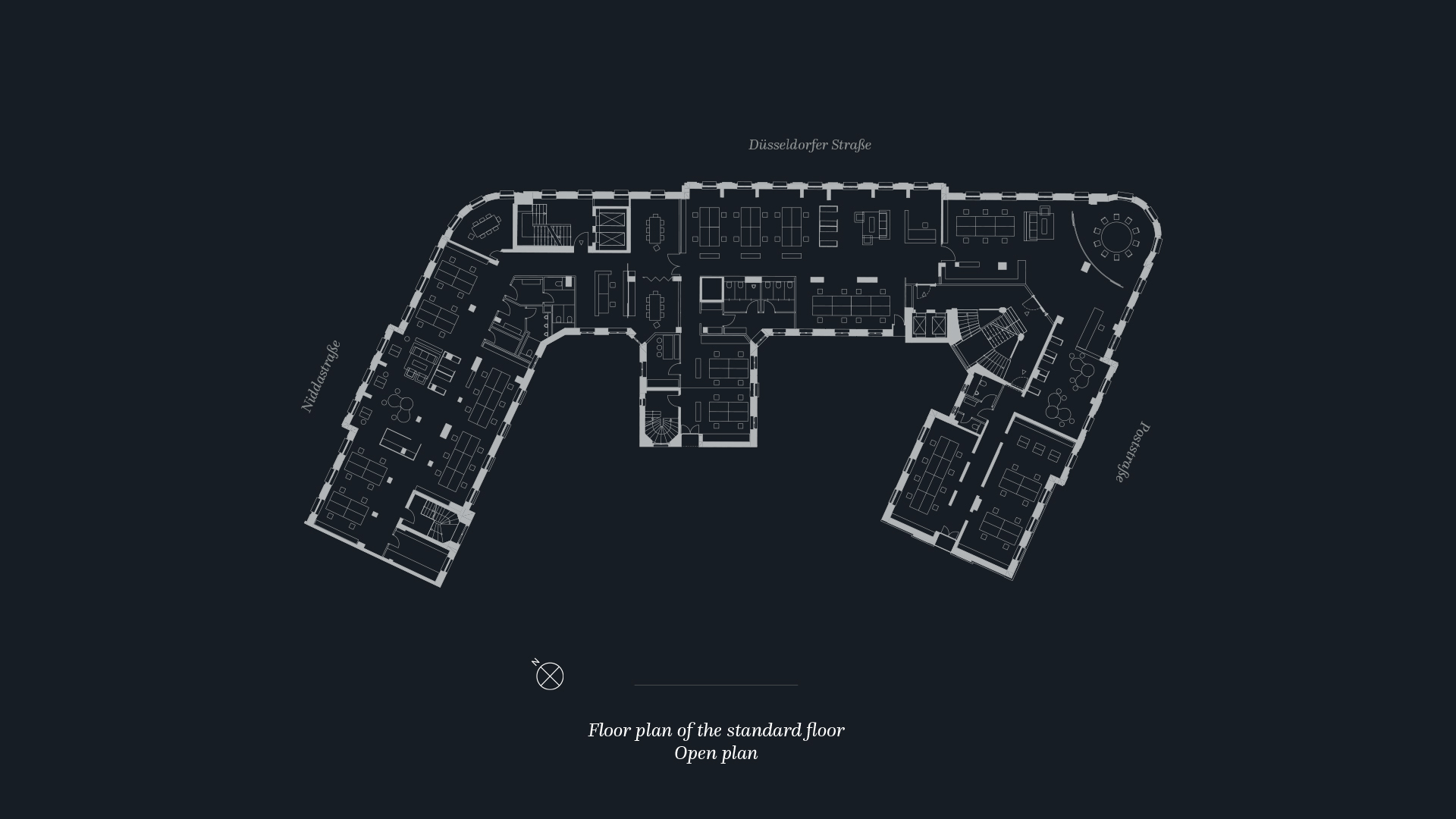 Standard floor Room layout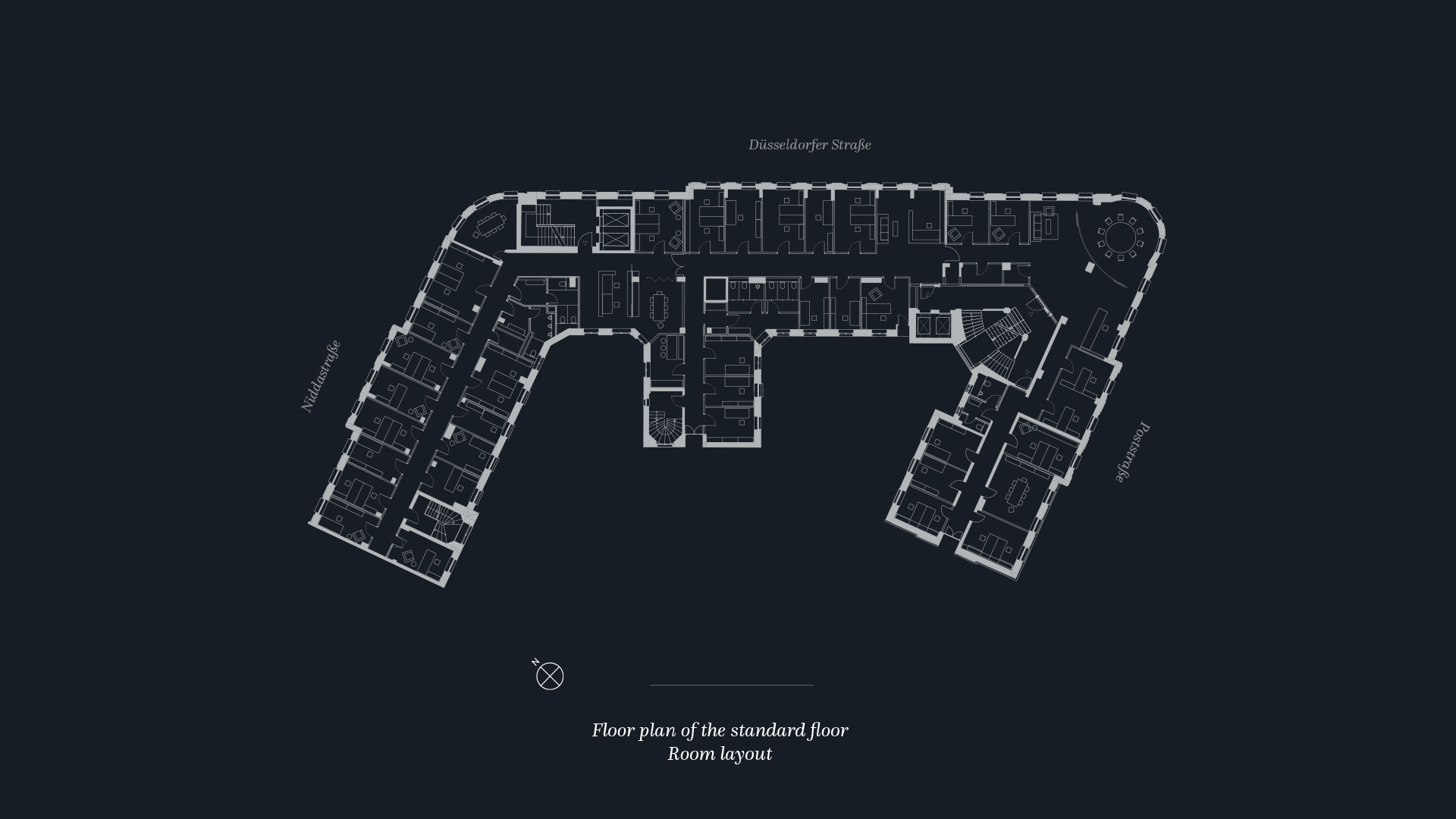 Inter­me­diate floor